Performance
Reduce queues, waiting times and improve productivity
The Bulk Deposit ATM (BDA) improves the customer's banking experience through reducing the time taken to deposit cash. Bulk deposits are effected, on average, 6 times faster than an equivalent manual deposit. The impact on both the depositor and other bank customers is significant while teller productivity is materially improved.
The customer experience and branch strategy is optimised through:
Achieving a better return on expensive real estate by realigning branch resources to focus more on upselling and delivery of value based services.
Reducing the cost of cash through speed and efficiency of self-service.
Removing or reducing the cash management burden and focus from the branch ledger to cash centre.
Thanks to the BDA's 17-inch touchscreen and high speed validator, it's quick and easy for tellers or customers to process bulk deposits. This solution is designed to be affordable, secure and easy to manage, bringing new levels of convenience into your branch environment. It's backed up by Cash Connect's years of experience in secure cash solutions and our extensive support network, including nationwide mobile technicians and 24/7 contact centre support.
This cost-effective and efficient solution provides a range of optional customisable features that can improve the return on investment for your branch channel.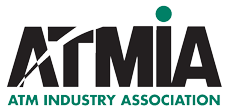 ATMIA Membership since 2014 (ATM Industry Association)