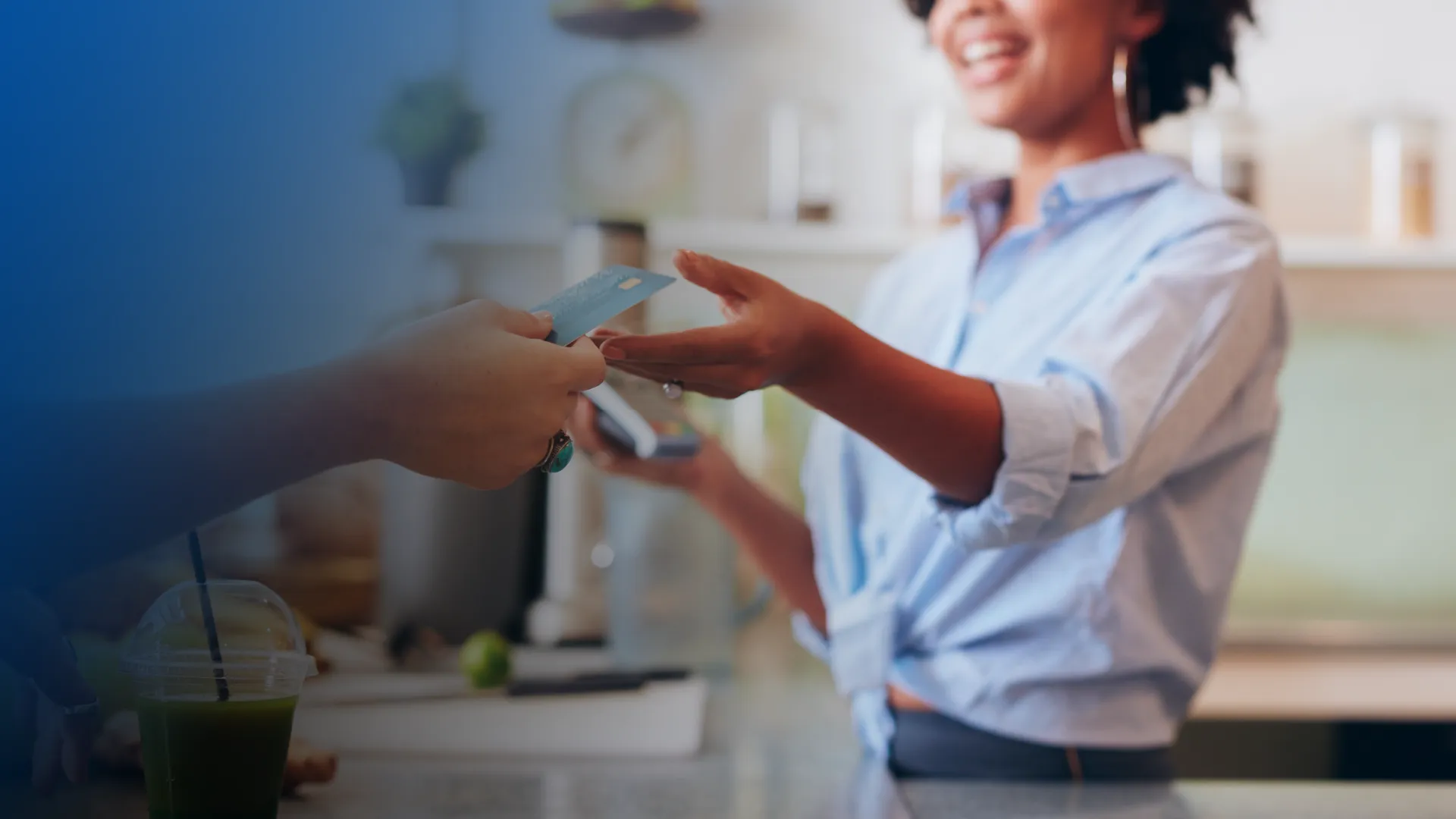 Contactless card
payment at your
fingertips
All personal information is processed in accordance with our
Privacy Policy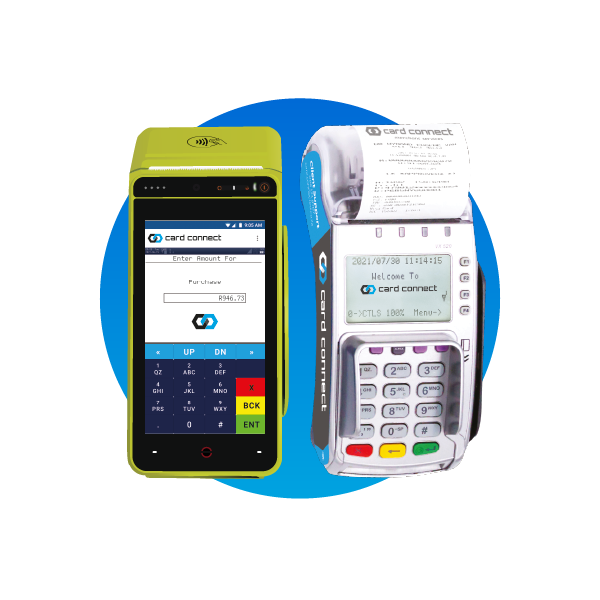 Select the best in card acceptance solutions
Enjoy the benefit of secure card transactions – anywhere, anytime. Card Connect applies over 20 years of expertise in merchant solutions to recommend the card payment device best suited to your transaction needs.
Secure card payment solutions with personal service
Card Connect offers you the peace of mind that comes with secure card payment solutions. Whether you're big or small, we can give your retail business the edge it needs to accept credit and debit card payments with a touch of truly personal service.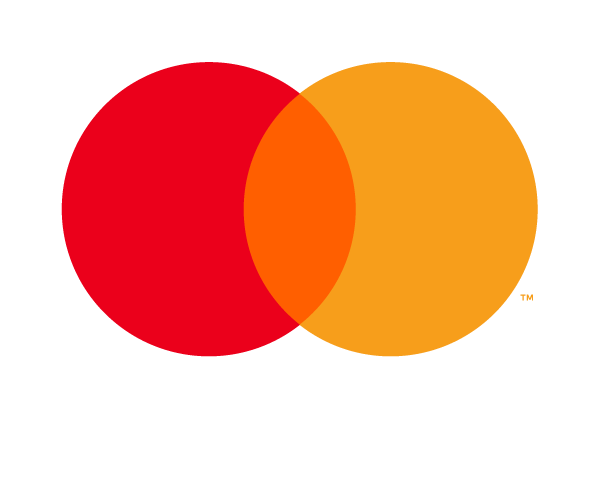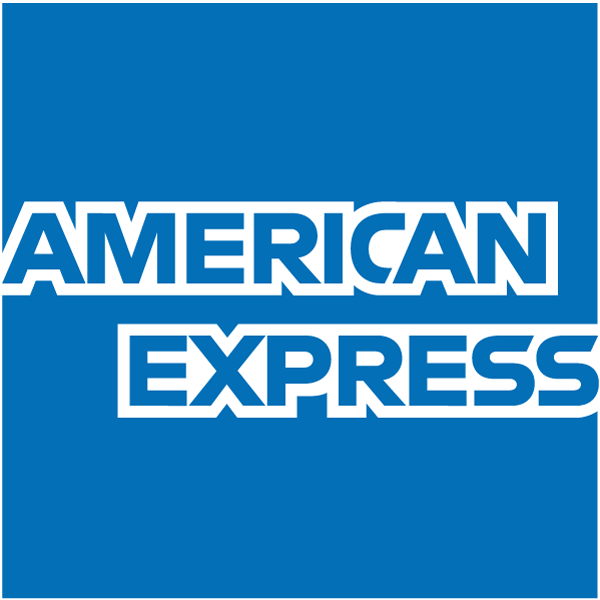 Get paid quickly with our Tap & Go-enabled terminals
Stay connected with our #DualSIM and #WiFi-enabled devices
Offer your customers cash withdrawals at till-point
Over 20 years of expertise in merchant solutions
Card Connect treats you like a person
"For 6 years, Card Connect has provided me with excellent service. With a dedicated Account Manager, my questions are answered, and technical issues are resolved quickly. It's like having a private banker" for my card payment needs! My accounts are settled promptly and accurately, and I even saved money with their tailored package."
– Anusha Pillay, Pizza Perfect Bredell
Contactless card payments and cash withdrawals at
till-point
Our cutting-edge technology and innovative card machines are designed to operate as a stand-alone card device/terminal. Now you can give your customers the convenience of quick and secure payment transactions with a Tap & Pay option by simply using your debit or credit card, your phone or smartwatch.
With Card Connect, your customers can also enjoy the benefit of our Cashback facility to withdraw cash straight from the till, at no extra charge to you, our valued client.
Tap & Go Enabled
Bank Cards
| | | | | | | | | | | | |
| --- | --- | --- | --- | --- | --- | --- | --- | --- | --- | --- | --- |
| Mobile card machine | Chip & Pin | Signature | Amex & Diners | Samsung Pay | Refunds | Voids | DCC | Tap & Go | Cash Advance | Portal | Inventory MGMT |
| | | | Available on Application | | Available on Application | | Coming Soon | | Available on Application | | |
| Fixed countertop | Chip & Pin | Signature | Amex & Diners | Samsung Pay | Refunds | Voids | DCC | Tap & Go | Cash Advance | Portal | Inventory MGMT |
| | | | Available on Application | | Available on Application | | Coming Soon | | Available on Application | | |